The global roaming SIM by AIS continues to expand and improve its coverage and the company has recently added 21 new countries for their Global Plan coverage. With this new addition, AIS's coverage includes 125 countries in total. All existing SIM2Fly users of both the physical and embedded SIM can take advantage of these new roaming destinations.
Newly added AIS SIM2Fly Countries
Bahrain
Brazil
Chad
Democratic Republic Of Congo
Congo Republic
Costa Rica
Ecuador
Gabon
Georgia
Guatemala
Jordan
Kenya
Madagascar Republic
Malawi
Moldova
Mongolia
Nauru
Nicaragua
Panama
Reunion
Tunisia
We have thus updated our list of all Asia and Global eSIM2Fly supported countries.
What is a SIM2FLY eSIM, anyway?
The term "eSIM" refers to a SIM card that has been "embedded." An eSIM is a SIM card that is directly soldered into your phone (think of it as a fully digital SIM card). Instead of swapping a chip to access data plans, you can just scan the QR code your provider will send to you by email and you will be good to go.
This means you won't have to look for SIM card vendors while traveling, manage a physical SIM card, manage multiple cards, or waste unnecessary plastic from used cards. It's a more convenient, efficient, time-saving, and cost-effective way to travel.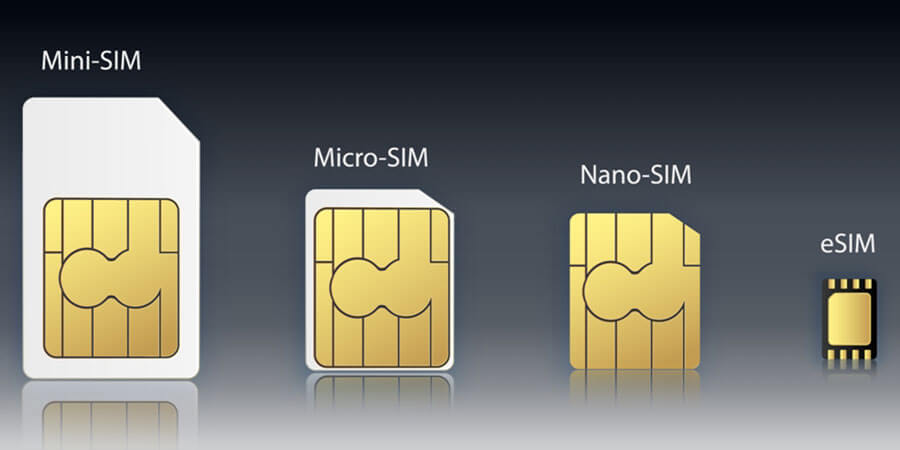 Image taken from the Telecom